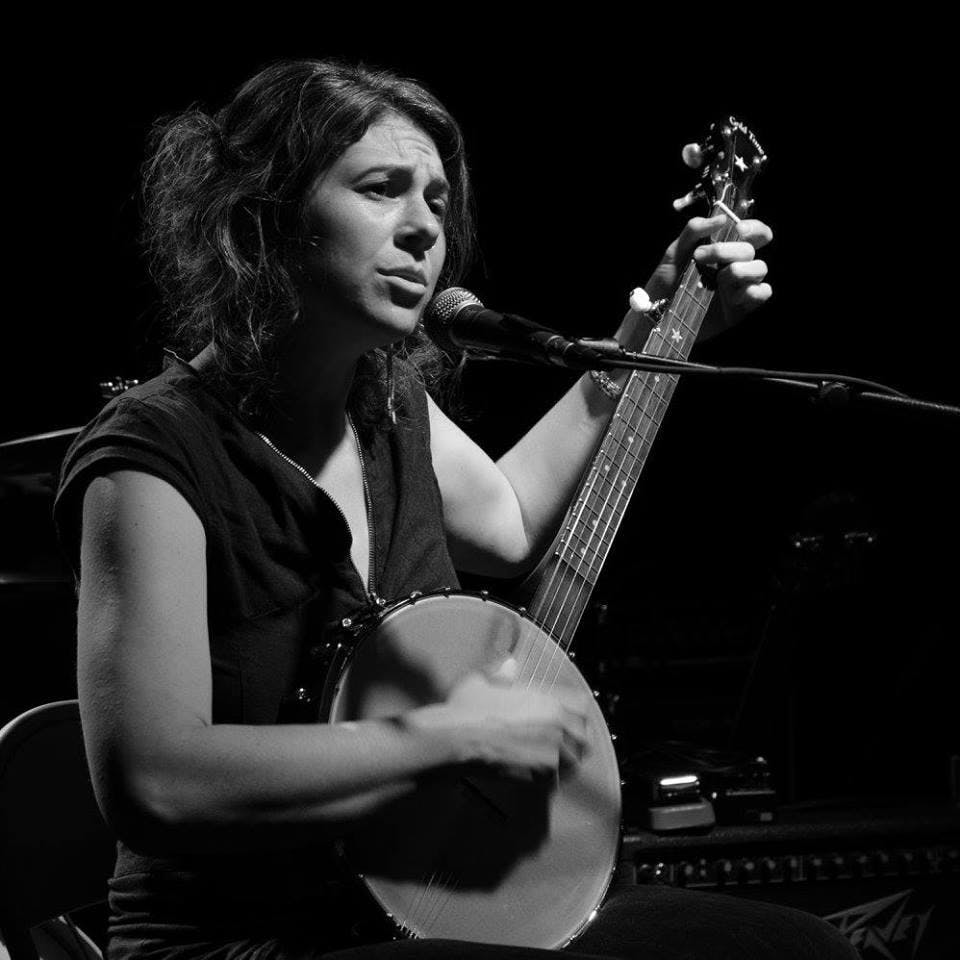 Utah Green w/ George Trouble at The Mothlight in Asheville, NC
w/ George Trouble
at The Mothlight
Wednesday, November 20th
Doors 7pm, Show 8pm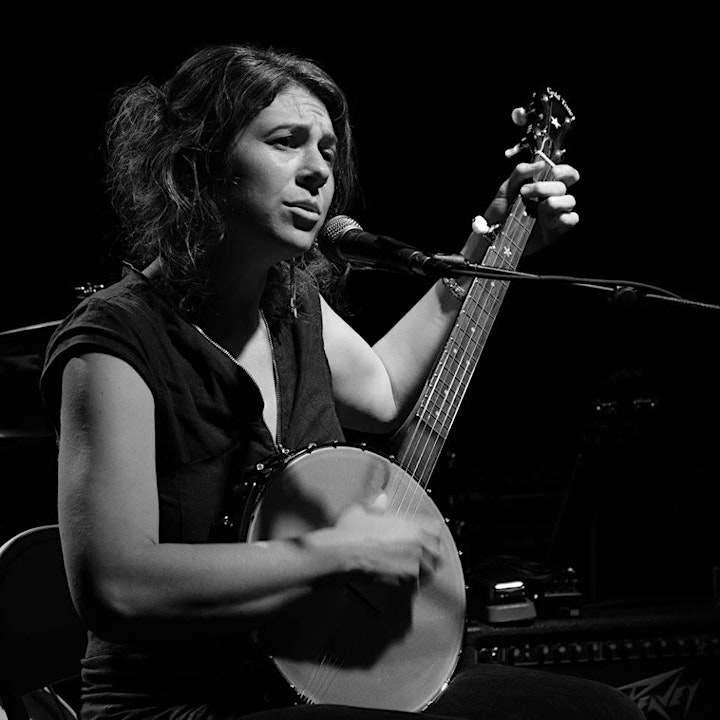 Kerry 'Utah' Green was born in Miami, Florida. She moved to Asheville, NC in 2000, the same year her father gave her his guitar. Thus began her musical career, and since then she has learned to play the guitar, banjo and harmonica in a toe-tapping old time folk style, written about 40 songs, and performed her music in such distant places as Ketchikan, Alsaka and San Cristobal de las Casas, Mexico; she has also spent musical time in Europe and the Middle East.
Her early influences have been the music of John Prine, Bob Dylan and Woody Guthrie, to name a few, and her own music resonates with an original voice and style. Each song is different and stands on its own, but can be generally categorized as funny and quirky, complex, emotional, and reflective. There is wonderful imagery in her poetry that stimulates one's imagination and it can be very moving in a positive sense. It is sometimes a challenge to capture and comprehend the multiple meanings of some of her verse, but it's worth the effort.
As a performer, she seems able to sense the mood of the audience and to play the right song at the right time. She connects with her audience on a personal level, makes one feel as if she's singing for you alone. She is low key, and doesn't get excessively dramatic or passionate, which, thus understated, lends more force to the words she sings. There is no separation between her and the audience.
While not performing, Kerry is a mother of an enthusiastic 7 year old son, and works part time in early childhood at a Waldorf school in Asheville. She also practices and teaches Kundalini Yoga, and deeply appreciates the natural and wild things of the world.
She has currently recorded 4 full albums, and is in the process of creating the fifth...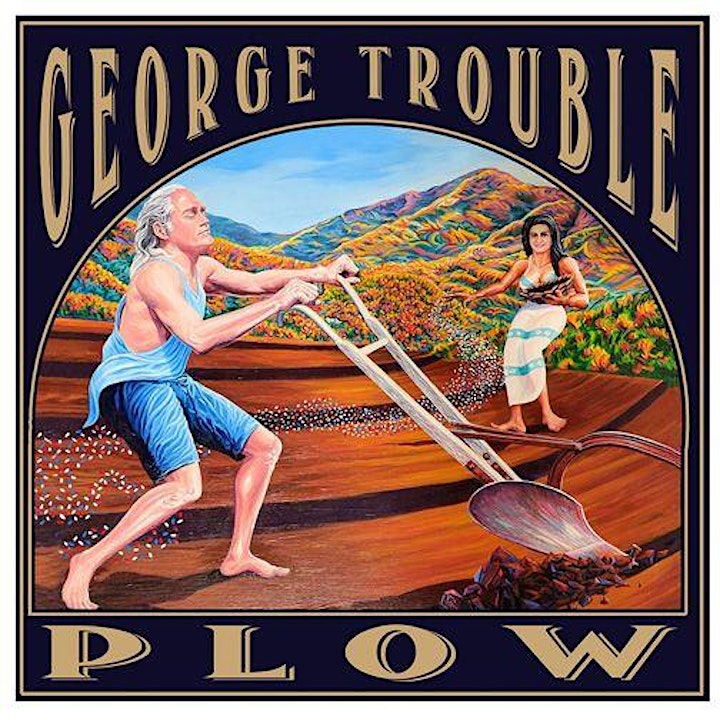 In addition to performing with The Zealots, front-man George Terry, AKA George Trouble frequently plays solo shows that present his work in an alternative, intimate and captivating format. His first solo album Plow will be released in 2019. George is also a painter. See his work on the covers of all the records and here.

"Plow" weaves an imaginative lyrical landscape with a wide palette of classic Americana songcraft. George sings with carefully crafted phrases and melodies, ranging from folk-punk, rock, and rockabilly, to surf and honest country blues. Originating at Kudzu Ranch and featuring Aaron Price's deft musicianship, "Plow" offers an exquisite distillation, enriching the American songbook.

Venue Information:
The Mothlight
701 Haywood Rd
Asheville, NC, 28806