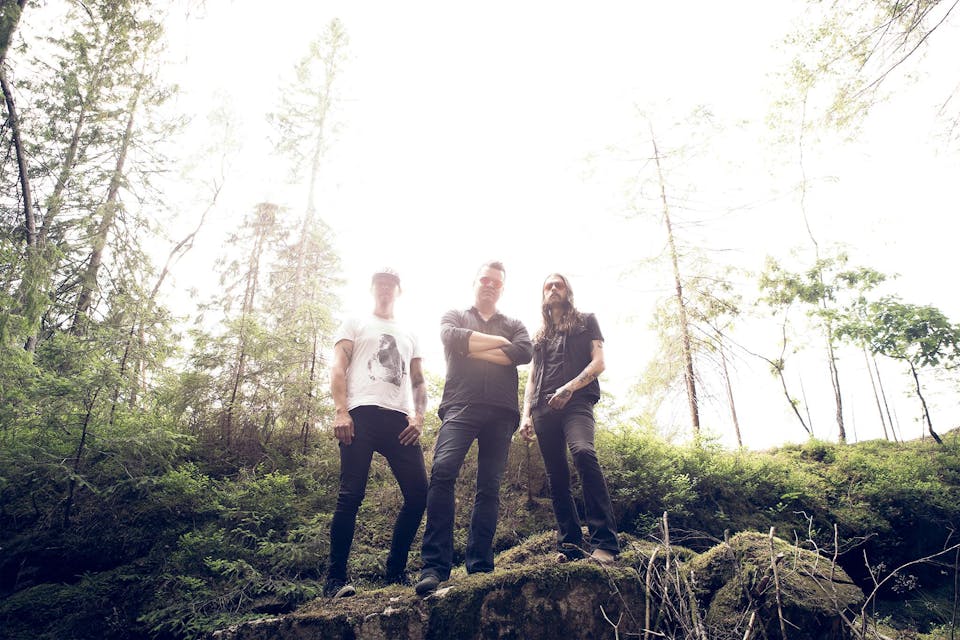 Monolord
Blackwater Holylight, Sang Sarah
$15.00 - $18.00
Tickets At The Door
Monolord (Doom Metal from Sweden) w/ Blackwater Holylight live at The Mothlight!
DOORS 7pm, SHOW 8pm
Gothenburg, Sweden trio Monolord is a rare breed: A band both encompassing and transcending genre; a vortex of heavy rock density that consumes all others. Their thunderous, tuneful heft has built a rabid international fanbase in short order since their 2014 debut. But Rust, the band's third full length, truly exemplifies why some refer to them as the Nirvana of doom.
Monolord's enveloping, syrupy sludge is a vibe, it's a state of mind. Not riffs for riffs sake, but a collective buzzing, rattling and rumbling that's more total environment than collection of songs. Together, guitarist/vocalist Thomas Jäger, drummer Esben Willems and bassist Mika Häkki create a massive, dynamic sound with ultra-low frequencies serving as its fourth member.
"We've always been inspired by great band musicians — as opposed to technical solo peacocks," Willems says. "Because that force of a band really playing together as one single unit is incomparable. At its best, it's just unstoppable." And, Monolord is truly unstoppable, on record and on stage. "A heavy groove that contains both bombastic overkill and a lot of dynamics is what we always aim for in Monolord; in playing, in song writing and arranging, in recording," Willems says.
Album opener "Where Death Meets the Sea" perfectly exemplifies their mastery of dynamics and hooks with a driving, infectious buzzsaw riff that lesser bands would ride off into the sunset, but Monolord uses subtly to spur the song's skull rattling rhythmic core ever onward. Jäger's watery vocals glide over ominously building verses that erupt with the song's insistent refrain. Being such a tight rhythmic unit, it sounds almost like an early ZZ Top record played at half speed. "Dear Lucifer" squeals and hums with slow deliberation as Willems summons Dale Crover pummel with chasm like low-tuned toms and syncopated cymbal crashes. The album's title track is also its centerpiece, opening with a dramatic, shimmering Hammond organ intro as Jäger sings, "you are the reason that I lied/ You are the reason that I cried/ Please don't wait until tomorrow/ There's only pain, hate, grief and sorrow." Suddenly, the band kicks in with a bellowing line downtuned to B that nosedives down the guitar neck as the drums hammer down for the kill. Elsewhere, tastefully understated guitar harmonies elevate the behemoth churn of "Wormland" and apocalyptic album closer "At Niceae" simmers in a slow build of rumbling guitars and rolling drum triplets.
Monolord formed in 2013, quickly recording their 2xLP debut Empress Rising, which RidingEasy Records released in April 1st, 2014. The second album, Vænir, followed April 28th, 2015. The 2-song Lord of Suffering / Die in Haze EP was issued in late 2016 amid the band's relentless touring schedule in order to tide fans over until the next full length.
Noisey calls Monolord "universally beloved" and "Swedish doom royalty", while Consequence of Sound deems them, "a truly modern sound: recognizably doom, but with glistening production values and adventurous songcraft." Vænir landed on countless Album of the Year lists in 2015, and Rust is poised to open an entirely new range of possibilities for Monolord.
Rust will be available on LP, CD and download on September 29th, 2017 via RidingEasy Records.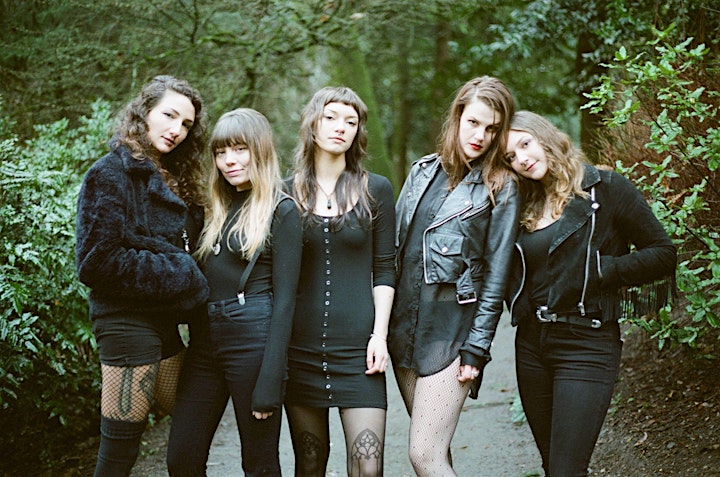 The notion of "heavy music" is continuing to expand of late, with many intrepid artists finding new ways to incorporate the power of traditional metal into new music, but without all of its trappings. Enter Portland, OR quartet BlackWater HolyLight to further swirl musical elements into a captivating hybrid of emotional intensity. Heavy psych riffs, gothic drama, folk-rock vibes, garage-sludge and soaring melodies all collide into a satisfying whole with as much contrast as the band's name itself.
"I wanted to experiment with my own version of what felt 'heavy' both sonically and emotionally," says founder and vocalist/bassist Allison Faris. "I also wanted a band in which vulnerability of any form could be celebrated." BlackWater HolyLight — Faris, guitarist/ vocalist Laura Hopkins, drummer Cat Hoch and synth player Sarah Mckenna — formed upon the breakup of Faris' longtime band and she sought a fresh start. "In my last band I was the only female in a group of 6, so I wanted to see how my song writing and vulnerability could glow taking the drivers seat and working with women."
The band's self-titled debut begins with a simple, almost grunge-like riff as a chorus of voices introduce a melodic line in call-and-response until the band kicks in, slowly building into crescendo like a lost outtake from Led Zeppelin's Houses of the Holy. Elsewhere, "Sunrise" begins with a chorus-drenched post- punk groove until a sonic boom of heavily distorted guitar skree erupts out of nowhere. Nearly as suddenly, the song returns to its lulling core, subtly building the tension until it ruptures completely in a blast of noise. Likewise, "Carry Her" establishes a dark, sparse melody and distinctly thin sounding drums not far removed from early work of The Cure. However, BlackWater HolyLight's penchant for surprise attack finds a sudden shift into a doom-like dirge, colored with eerie synth notes and pounding shards of fuzz. Throughout the album, their songs shirk traditional verse-chorus-verse structure in favor of fluid, serpentine compositions that move with commanding grace. The band expertly, yet subconsciously, incorporates hints of Chelsea Wolfe, Celebration, Captain Beefheart, The Raincoats, The Stooges, Pink Floyd, Jane's Addiction and more to form their unique brand of dark'n'heavy transcendence..
BlackWater HolyLight was recorded by Cameron Spies at Gold Brick Studios and The Greenhouse, and with Eric Crespo at Touch Tourcher Recording in Portland. The album will be available on LP, CD and download April 6th, 2018 via RidingEasy Records.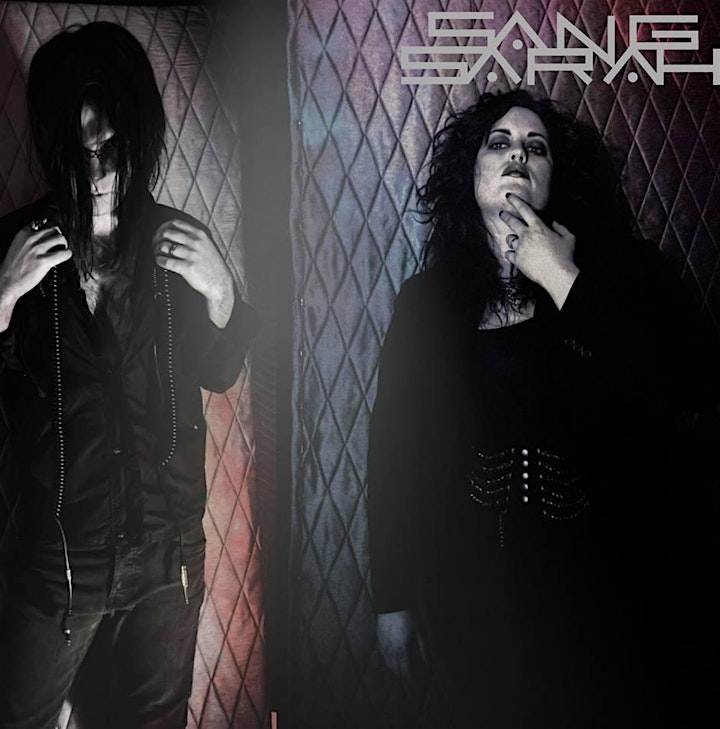 Heavy Rock with Dark Moods, Haunting Melodies and Righteous Screams

Venue Information:
The Mothlight
701 Haywood Rd
Asheville, NC, 28806