Emily Easterly (Album Release Show!) w/ Larkin at The Mothlight
Emily Easterly (Album Release Show!)
w/ Larkin
at The Mothlight
Thursday, November 7th
Doors 7pm, Show 8pm
"With a mix of D.I.Y. attitude, guitar proficiency, and songwriting skills modeled after Cat Power and Exile in Guyville-era Liz Phair, Emily Easterly made her debut in 2001 with the self-released Assembling Emily. Featuring collaborations with several of Easterly's hometown heroes (including Sparklehorse's Alan Weatherhead and Cracker guitarist Johnny Hickman), the record was issued during the songwriter's final weeks of high school in Richmond, VA. The following months saw Easterly relocating several hours south to study music at the University of Miami, where she released Cole in 2002 and garnered support from college radio. Seasons Never Change followed in 2005, boasting an intimate, stripped-down sound that reflected upon the singer's four-year stay in sunny Miami, and Easterly subsequently moved to Brooklyn to pursue her craft full-time. Inspired by Neil Young, the Beatles, and Sylvia Plath's The Bell Jar, Heart Comma Heart arrived in late 2007. The following year, Easterly teamed up with fellow songwriter J Seger to record a split single, Please, Please Say Goodnight/City Love Is Strange, which was released on 45-rpm vinyl that fall."
-Andrew Leahey, allmusic.com
Since moving to Asheville, NC in 2011, she released the EP "Get Bothered" in 2013 as well as the single "Yellow Leaves" / "Put on a Show" in 2018. In the fall of 2019 she will release the new LP "The Blems" recorded at Studio G in Brooklyn, NY, available on vinyl and digitally on October 25th, 2019.
"The combination of voice, melody and production makes Emily Easterly one to watch."
-Amplifier Magazine
"Dark indie folk fading fast through gritted teeth."
-The Village Voice
"Well-rounded to the point of perfection, sweet, slyly inventive and ultimately highly memorable."
-Richmond Times Dispatch
"A promising mix of Fiona Apple (without the anger) and Mazzy Star's quiet seductiveness."
-Miami Street Magazine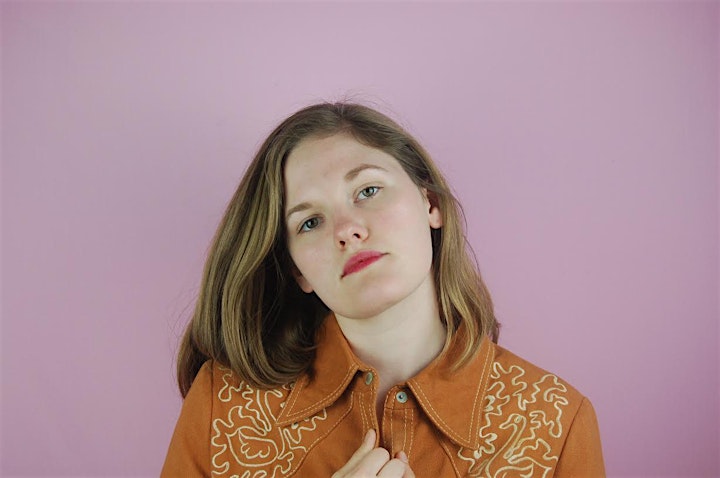 "Larkin is a singer/songwriter & native to NC with music that has strong ties to pop & country-twinged storytelling. She hopes her happy/sappy tunes make you wanna laugh, cry and dance along with her (not necessarily in that order)."

Venue Information:
The Mothlight
701 Haywood Rd
Asheville, NC, 28806