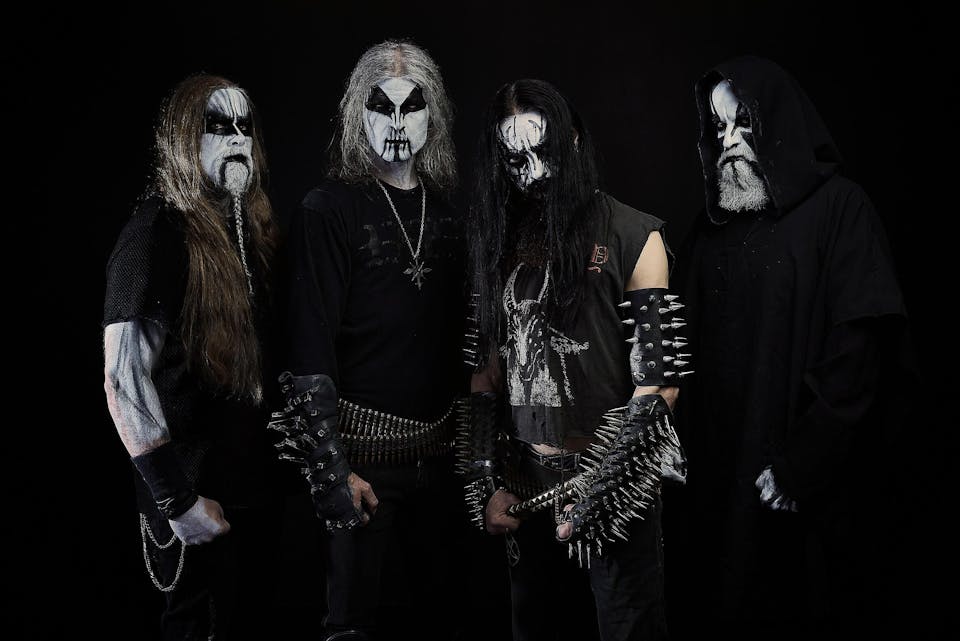 1349 w/ Uada, Cloak, Black Mountain Hunger
1349 (Norwegian Black Metal) live at The Mothlight!
1349 (Norwegian Black Metal)
w/ Uada, TBA
at The Mothlight
Saturday, October 26th
Doors 7pm, Show 8pm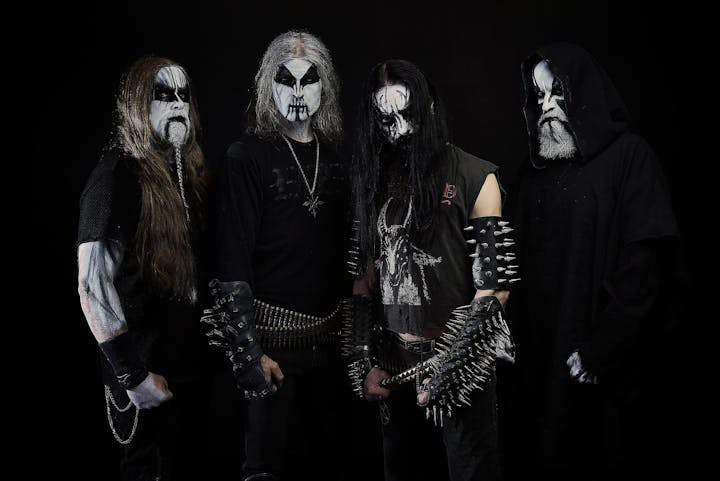 Norwegian black metal titans 1349 have returned with their long awaited seventh full-length: 'The Infernal Pathway'. The album promises a journey through chaos and madness, darkness and peril, terror and annihilation.
1349 is AURAL HELLFIRE. That has been, and continues to be, the primary concept since the band first rose from the ashes of Alvheim in 1997. Conceived around the founding members – vocalist and former drummer Ravn, guitarist Tjalve, and Seidemann on bass – 1349 completed their line-up with the addition of guitarist Archaon in 1999 and SATYRICON drum-legend Frost in 2001.
When their debut 'Liberation' was unleashed in 2003, the Norwegians took the world by storm with their intense blend of old school black metal soundscapes and ultra-fast aggression. Further assaults followed in rapid succession. 'Beyond the Apocalypse' (2004) and 'Hellfire' (2005) cemented the band's reputation as one of the strongest acts in the scene.
Upon the departure of founding member Tjalve, who decided to focus on his band PANTHEON I, 1349 have since continued as a four-piece – occasionally adding guest guitarists. Extensive touring aided the growth of their now massive following when the four piece opened for reunited metal legends CELTIC FROST in North America in 2006.
Impressively demonstrating that holding true to the principles of the genre do not mean nostalgia and stagnation, 1349 widened their sonic palette with 'Revelations of the Black Flame' (2009), which was co-mixed by CELTIC FROST mastermind Tom Gabriel "Warrior" Fischer. This inspired a newfound ambient darkness from the band, which was further explored on 'Demonoir' (2010).
'Massive Cauldron of Chaos' (2013) was the next milestone in the Norwegians merciless advance, scoring excellent reviews and a nomination for a Norwegian Grammy (Spellemannprisen). The release sparked more festival shows as well as extensive touring, bringing 1349 to Australia and New Zealand. In 2018, the Munch Museum and Innovation Norway chose 1349 as one of four bands to create a song based on the paintings of Edvard Munch. As a result, the single 'Dødskamp' was released earlier this year.
After performing a fiery show at Norway's Inferno festival this year, 1349 started recording in Amper Tone studios and Studio Nyhagen with engineer Jarrett Pritchard. Thus, 'The Infernal Pathway' was born, a sonic parallel to summoning and unleashing the beast of the abyss in all its fearsome, ferocious and powerful splendor.
Gearing up for a full U.S. tour in the fall, and a European tour with ABBATH and VLTIMAS in 2020, more events will unfold, making this a banner year for 1349.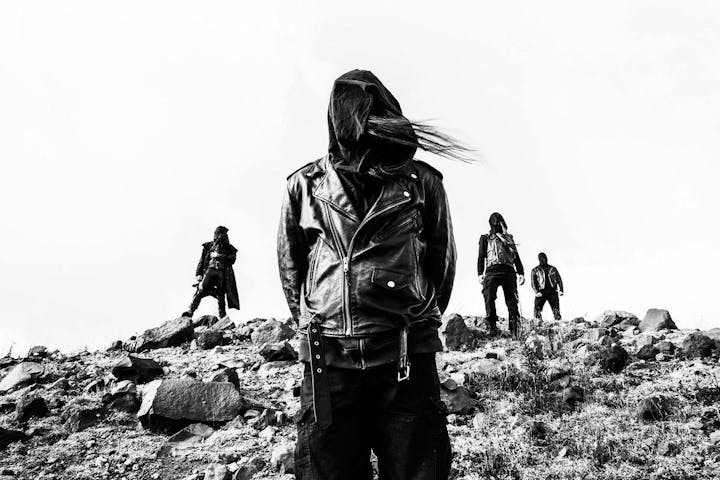 UADA - https://uada.bandcamp.com/
Cloak - https://cloakatlanta.bandcamp.com/
Unyielding darkness and brutality emerge from the deep south of the United States. Atlanta, GA based quartet CLOAK blend the sounds of black metal, rock 'n' roll, and homegrown Southern sludge to create their own unique and menacing sound.
Their debut full-length, 'To Venomous Depths,' (2017) was met with critical acclaim upon its release. Decibel Magazine placed it at #20 among their "Top 40 Albums of 2017," solidifying the band's place among the heavy metal elite. Now, CLOAK is back with 'The Burning Dawn,' a riff-heavy and groove-laden follow-up that proves the band are still rife with fresh ideas.
Conceptually, the record comes from a place below the surface where the sleepless and sinister dwell, and is absorbed by the darkest of dreams and the most primal desires. Musically, this exploration takes the gothic nuances of its predecessor while abandoning any hesitation in exchange for a more aggressive and vehement spirit.
While rippers like "On Poisoned Ground" and "Into the Storm" deliver a fury of soulful aggression, songs like "Lifeless Silence" and "The Fire, The Faith, The Void" offer a darker, gothic essence, ultimately displaying CLOAK's multi-faceted and dynamic musical diversity. So, raise your fists and set fire to the world; this is 'The Burning Dawn'.
Black Mountain Hunger - https://blackmountainhunger.bandcamp.com/releases

blackened metal from Asheville, NC

Venue Information:
The Mothlight
701 Haywood Rd
Asheville, NC, 28806